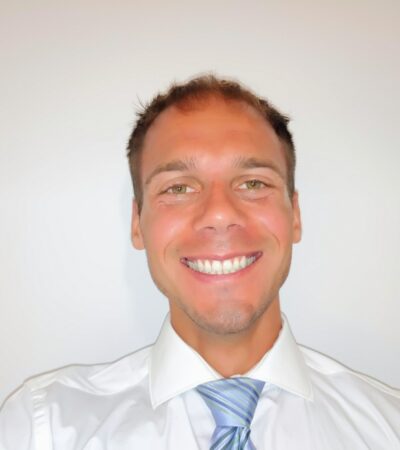 Dr. Dean Misiura,
DPT, PT, CSCS, TPI-CGFI
Dean Misiura graduated from The College of New Jersey with a Bachelors in Health & Exercise Science and is a Certified Strength and Conditioning Specialist (CSCS) through the National Strength and Conditioning Association (NSCA). Throughout college Dean used his knowledge to assist in the rehabilitation of his teammates' various football injuries. Dean's passion for learning & teaching how to optimize the way your body moves after an injury lead him to earn his Doctorate of Physical Therapy from NYU in 2015.
Dean believes in implementing a variety of treatment strategies from manual therapy to Yoga and the Feldenkrais method with all of his patients. He is certified in the Total Motion Release (TMR) technique, a nontraditional yet effective approach to allow the body to naturally re-align and heal. Dean uses hands-on treatment techniques including functional mobilizations, soft tissue, joint, and neural mobilization to the areas of your body that need it most to get you back to doing what you love. Dean will teach you how to alleviate pain and tension while being able to maintain (or begin) an active lifestyle.
Dean is certified to diagnose and treat golf injuries with methods taught by Titleist Performance Institute (TPI), he will spend time teaching you why your swing may be inefficient and how to optimize it based on the way your body moves with less effort! In one session Dean has improved many golfers' swing more than their golf instructors have been able to over years of lessons!
Dean currently lives in New Jersey and in his spare time enjoys the beach, kayaking, running, golfing, snowboarding, surfing, reading, cooking (and eating), football, and puppies!
Certifications & Post Graduate Courses
Certified Strength and Conditioning Specialist (CSCS) through the National Strength and Conditioning Association (NSCA)
Great Lakes Seminars
Institute of Physical Art
Medbridge
Selective Functional Movement Assessment (SFMA)
Titleist Performance Institute CGFI Medical lvl 2 http://www.mytpi.com/experts/Damisiura
Total Motion Release
Post Injury Running Recovery